Overview
hammertoes
can occur when feet are crammed into shoes so tight that the front of the toes are pushed against the front of the shoes for prolonged periods of time. One or more toes then remain bent with the middle knuckle pointing up, even when shoes are taken off. If the condition is left untreated and tight footwear is continually worn, these bent toes can become so rigid that they can no longer straighten out on their own. While any shoes that are too tight can lead to this condition, high heels seem to be a big culprit since the elevated ankle causes more weight to push the toes forward. This may explain why the condition affects more women than men.
Causes
Footwear can contribute significantly to the development of hammertoes. Shoes that are too small force your toes into a curled position. Over time, your toe tendons adjust to this positioning, causing your toe or toes to hold a hammered shape. Athletes may be especially susceptible, because of the increased forces on the toes from shoes that are too small or tight. Heel elevation in footwear is also problematic, as it causes your toes to be pushed into the shoe?s toe box. Heel elevation additionally contributes to muscle imbalance. A common example of this is when your Achilles tendon-the tendon at the back of your leg that attaches your calf muscles to your heel bone-is too tight, causing the tendons on the top of your foot that attach to your toes to work too hard and hold your toes in an unnatural, elevated position.
Symptoms
Pain on the bottom of your foot, especially under the ball of your foot, is one of the most common symptoms associated with hammertoes. Other common signs and symptoms of hammertoes include pain at the top of your bent toe from footwear pressure. Corns on the top of your bent toe. Redness and swelling in your affected area. Decreased joint range of motion in your affected toe joints.
Diagnosis
The exam may reveal a toe in which the near bone of the toe (proximal phalanx) is angled upward and the middle bone of the toe points in the opposite direction (plantar flexed). Toes may appear crooked or rotated. The involved joint may be painful when moved, or stiff. There may be areas of thickened skin (corns or calluses) on top of or between the toes, a callus may also be observed at the tip of the affected toe beneath the toenail. An attempt to passively correct the deformity will help elucidate the best treatment option as the examiner determines whether the toe is still flexible or not. It is advisable to assess palpable pulses, since their presence is associated with a good prognosis for healing after surgery. X-rays will demonstrate the contractures of the involved joints, as well as possible arthritic changes and bone enlargements (exostoses, spurs). X-rays of the involved foot are usually performed in a weight-bearing position.
Non Surgical Treatment
Early on, when a hammertoe first starts and is still flexible, here are some ways it might be treated. Your healthcare provider may splint or tape the toe into the correct, normal
hammertoes
position. You can use your fingers to stretch your toes and toe joints toward a more normal position. Exercise your toes by trying to pick up marbles with them or by wadding up a towel on the floor with your toes. Padding may be used to change where your weight falls when you walk on the foot.
Surgical Treatment
Surgery may be the treatment of choice if conservative approaches prove unsuccessful. Usually performed as an outpatient procedure, the specific surgery will depend on the type and extent of injury to the toe. Recovery my take several days or weeks and you may experience some redness, stiffness and swelling of the affected toe. Your physician will recommend taking it easy and to keep your foot elevated while you recover.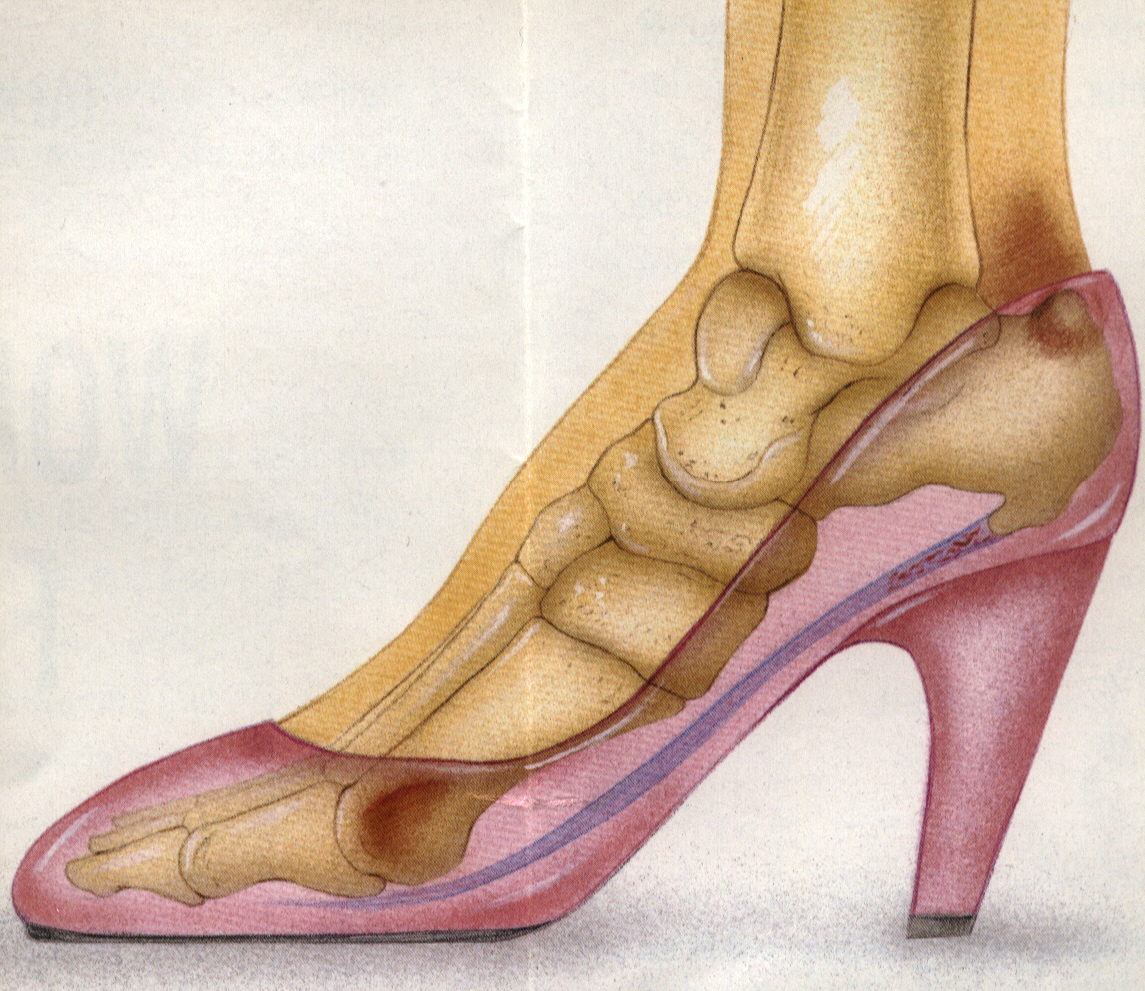 Prevention
Good circulation is essential. When you're sitting down, put your feet up. If you've been sitting for a while, stretch your legs and feet. Give yourself a foot massage or trade foot massages with someone you love. A warm foot bath is also a good idea. Most people have one foot that's bigger than the other. Fit your shoes to the bigger foot. Buy shoes at the end of the day, as feet tend to swell a bit and you will get a better sense of fit. When buying shoes, wear the socks that you will be using when wearing that shoe. For example, wear an athletic sock when buying athletic shoes and a dress sock when purchasing dress shoes. If the shoe does not feel good at the time of purchase, then it will never feel good.